About
The inception of English Language Training Academy shaped up from the sheer love for the English Language, a love that is heartily shared by the founder members of the academy.

Debarati, one of the founders, has been teaching and researching English Language in India for several years. She was a teacher of English in the British Council, Kolkata since 2010, now a freelance teacher trainer with them.
She brings in a lot of experience dealing with multilingual, multicultural and multinational learners. A frequent writer and blogger, she believes that exploiting a wide array of teaching approaches and experimenting with diverse methodologies enable learners to have an ownership of the language. She believes that learning an international language (English) gives learners the life skills and exponentially widens their opportunities and their grasp on life and other wonders, thus empowering them.
debarati@eltaglobal.in is where you get in touch with Debarati.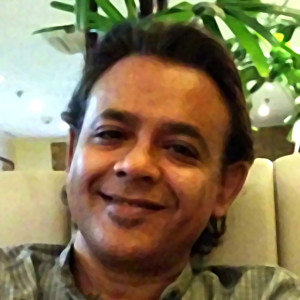 Debasish, a creative professional with experience in Advertising, Print, Web and Events, also jammed in with his share of the love which he nurtures in his campaigns and copywriting.
He believes language to be the most powerful form of communication that mankind has ever been endowed with, and having visions of giving back to the society, language stands the first priority for sure. His wealth of experience has led to the development of course content which are more relevant, more real-life with a creative edge, in a learner centered approach.
debasish@eltaglobal.in is where you get in touch with Debasish.
---
The Team
ELTA stands on its learner- centered approach, and we have a proud team of colleagues and faculties who also believe in the same practice.
Our teachers and trainers, apart from being internationally qualified, are experienced in delivering learner centered classes to their core. Our closely knit pool of teachers, trainers and content developers are continuously working hand in hand to deliver the best solution for any unique requirement of our learners. Keeping at par with ever upgrading technologies, we are always open to customization, keeping a constant check on the quality of our deliverables: from live classroom Webcast, app- based lessons and more.
---
The Advisors
ELTA is grateful to its erudite advisors who have selflessly been around with their reservoir of extensive experience and diverse academic and professional backgrounds.
Santanu Sinha Chaudhuri
As a teacher presently working for the British Council English Language Centre (Kolkata), Santanu Sinha Chaudhuri teaches General English, Business English, and Spoken English to adults. He is also a freelance trainer who specializes in coaching business professionals. He has conducted many workshops at well-known institutions on diverse topics like Presentation Skills, International English, Dealing with Difficult People etc. Besides, he translates Bengali literary fiction into English and writes essays and creative non-fiction, some of which are available on his blog http://www.santanusc.blogspot.in/. He has several translated books to his credit and has contributed numerous articles and translations to The Statesman, The Hindu, The New Indian Express and several magazines, including The Indian Literature, the literary journal of Sahitya Akademi.
ELTA is proud to feature Santanu Sina Chaudhuri's grammar book "Learn English" here, which is strongly recommended for any learner's language learning process.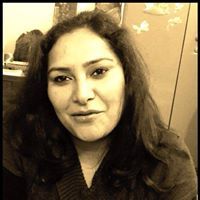 Monica Koorichh
She started her career in 2000 as an English language teacher at International House in Poland. After completing her DELTA, she took on more responsibilities training and mentoring teachers. In Romania, she worked as Director of Education setting up and running the teacher training and development section. she returned to India in December, 2007 and worked as Director of a language school. She then taught English language and literature in a private school for 5 years.
She is currently working freelance with the British Council. She has done teacher training in Poland, Romania, Italy, Georgia, England and India. Her interests include learning languages, listening to music, reading and travelling. Currently, she is working on mastering Italian.